Hire Denise for your next event!
Denise uses her unique Southern style of story telling to deliver very impactful and interactive speaking programs. Whether it's a short 10-minute talk, a 'Lunch & Learn' program or a motivating keynote speech for your group, organization, or company, Denise will work with you to deliver a tailor made program just as you want it.
Denise always leaves her audience some tool or technique they can apply immediately to their life!
Video production provided by B. Kennedy
IFHCA Spring Conference (Illinois Funeral Home & Cremation Association)
HBA, Healthcare Businesswomen's Association
Presence St. Mary's 10th Annual Women's Health
Smithfield Foods, a division of Armour-Ekrich
Chicago BizMentoring Monday
Young Professionals of Fond du Lac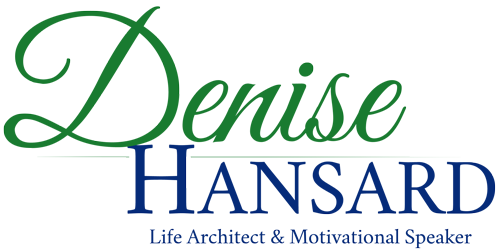 Engagements
When you bring Denise in to speak, your group, organization, or company will be ignited by the content, and they will "THANK YOU" for bring this material to them. Please contact me to discuss how I can help you achieve your organization's goals. Phone: (847) 485-8446 or email denise@denisehansard.com